IAB_03
The 3rd Industrial Art Biennial (IAB 2020) "Ride Into the Sun" is a part of the project Rijeka – European Capital of Culture 2020, made with partners: Archaeological Museum of Istria, Historical and Maritime Museum of Istria, Museum of Modern and Contemporary Art in Rijeka and Pharmacy – a Space for Contemporary Art, Vodnjan
IAB III was held from October 10 to November 21 2020, with works selected by three domestic and foreign curators. It was divided into 3 geographically separate but thematically interconnected exhibitions: Cultural Center Lamparna in Labin and the neighboring mining town Raša functioned as a starting point and a kind of center of the Biennale from which it spread into several other cities – Opatija, Rijeka, Pula and Vodnjan.
The curators of the 3rd Biennial of Industrial Art (IAB 2020) were:
Branka Benčić – independent curator and artistic director of the PHARMACY – Space for Contemporary Art in Vodnjan
Gerald Matt – director of the Art Institute in Vienna and former director of the Kunsthalle Vienna
Christian Oxenius – independent curator and lead researcher at the International Biennial (IBA).
IAB is a manifestation for contemporary art practices, founded by the art collective Labin Art Express XXI as an experimental platform for the implementation of their main project: building a futuristic underground city 150 m below the ground to revitalize the former Istrian coal mines in Labin and Raša, whis has commenced in 2020 with the reconstruction of the ming shaft export tower – 'schacht – in downtown Labin (Podlabin).
Much of the artwork was produced specifically for the IAB III during art residencies in 2019 and 2020.  The artworks collectively form a complex constellation that examines the relationship between art and society, with an emphasis on historical, cultural, social and political specificity of the cities in which it was produced and/or exhibited. The exhibition in Labin (DKC Lamparna, City Library, National Museum Labin, Teatrino, ..) and Raša (Church of St. Barbara, former mining canteen and '25. Maj' former factory) explored the possibilities of materializing the utopia of the Underground City as a space with a lot of potential, especially in the era of deindustrialization. At the same time, the exhibition moves away from the critique of utopia that sees in it a totalitarian vision that stands in opposition to the "reality" of a world in which diversity is a key factor in preserving life.
The exhibition in Pula (Temple of Augustus, Amphitheater Gallery, History and Maritime Museum of Istria) explored the relationship between politics and aesthetics, the ancient heritage of the city and tourism, the position of the film industry as an apparatus of power and deindustrialization in the failed shipbuilding industry.
The exhibition at the Juraj Šporer Art Pavilion in Opatija explored various aspects of the relationship between the tourism industry and contemporary culture, and it included the screenings of archival films about the beginnings and development of Croatian tourism. The one-day exhibition-music program at MMSU Rijeka, on October 10, 2020, drew attention to the still unresolved issue of accessibility to both this and many other museum spaces for people with disabilities and reduced mobility.
Two exhibitions of the Biennial were held in the Rijeka tunnel and in the Space for Contemporary Art Apoteka, Vodnjan.
The title is taken from the eponymous song by legendary New York musicians Velvet Underground, and to quote the curator, "it embodies the immanent desire for a better world and life that can end in a pleasant dream of sunlit Arcadia, a peaceful and prosperous society living an idyllic life, or the nightmare of a hellscape filled with human and natural disasters. In this moment of great social regression which leaves its mark on both the European and the wider international context, the 3rd Industrial Art Biennial opens up points of view for contemplating new horizons that will transcend the atmosphere of fragmentation and the feelings of hopelessness".
IAB_03 ARTISTS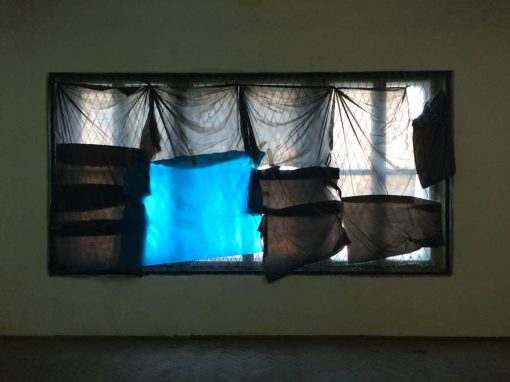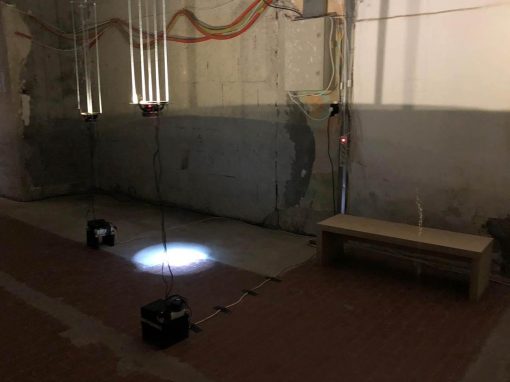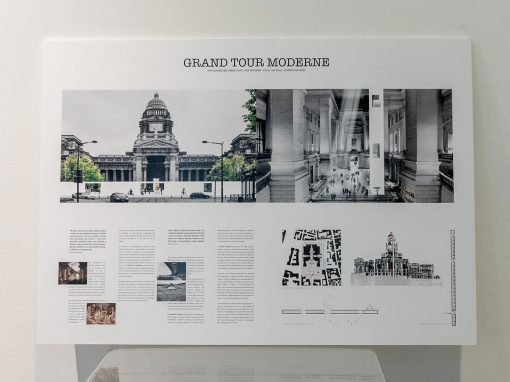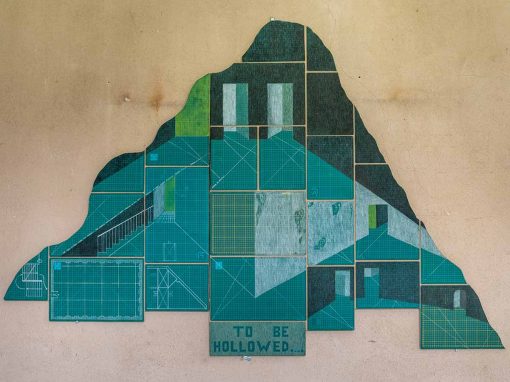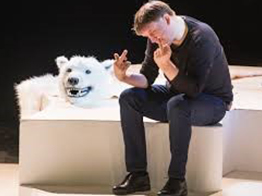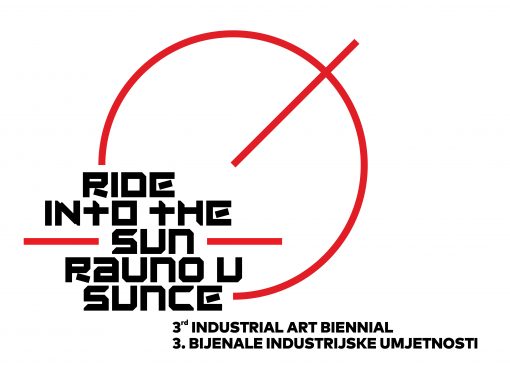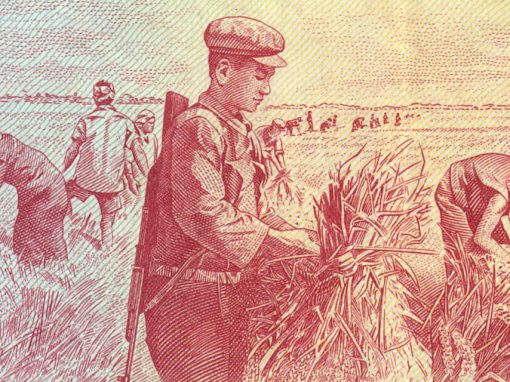 IAB_03
Is managed and led by Labin Art Express XXI: Dean Zahtila, President and Damir Stojnić, Artistic Director
Artists: Matthew Barney, Filip Borelli, Ben Cain, Jasmina Cibic, Teresa Cos, Christopher Cozier, Boris Cvjetanović, Dušica Dražić, Wim Janssen, Igor Eškinja, John Ford, Jeanno Gaussi, Nikolaus Geyrhalter, Helidon Gjergji, Krešo Golik, Tina Gverović, Scott Hocking, William E. Jones, Jelena Jureša, Mary Reid Kelley & Patrick Kelley, Guido Kucsko, Kuehn Malvezzi – Office KGDVS – Guido Jan Bral, Robert Kuśmirowski, Ana Kuzmanić, Lina Lapelytė – Vaiva Grainytė – Rugilė Barzdžiukaitė, Claudia Larcher, Paul Albert Leitner, Elvis Lenić, Silvio Lorusso, Marko Lulić, Basim Magdy, Ursula Mayer, Metal Guru, Hana Miletić, Antun Motika, Bojan Mucko, Alban Muja, Gülşah Mursaloğlu, Damir Očko, Marina Orlić, Prabhakar Pachpute, Rupali Patil, Marek Piwowski, Agnieszka Polska, Theo Prodromidis, Tanja Prušnik, Godfrey Reggio, Rimini Protokoll, Maruša Sagadin, Dragana Sapanjoš, Toni Schmale, Stefania Strouza, Jacques Tati, Bert Theis and Barbara Barberis & RiMaflow, Nikolas Ventourakis, Munem Wasif, Erwin Wurm, Dino Zrnec, & Jan Fabre, Roman Signer and Ulay in the side program in MMSU Rijeka.
EXHIBITION LOCATIONS:
LABIN: DKC Lamparna, City Library, Labin National Museum, Teatrino, Labin Cinema ● OPATIJA: Juraj Šporer Art Pavilion ● PULA: Temple of Augustus, Amphitheater Gallery, Historical and Maritime Museum of Istria ● RAŠA: Church of St. Barbara, former mining canteen, former factory 25. May ● RIJEKA: Museum of Modern and Contemporary Art, city tunnel ● VODNJAN: Apoteka – space for contemporary art
The 3rd Industrial Art Biennial is presented under the auspices of the Ministry of Culture
of the Republic of Croatia
Partners: History and Maritime Museum of Istria, Pula; Archaeological Museum of Istria, Pula; Museum of Modern and Contemporary Art, Rijeka; Apoteka – Space for Contemporary Art, Vodnjan.
Donors: European Regional Development Fund / Interreg SLO-HR, EU – European Social Fund, Ministry of Culture, Istria County, Primorsko-Goranska County, Austrian Cultural Forum, Italian Institute of Culture in Zagreb, Consulate General of the Italian Republic in Croatia, Rijeka, SAHA, Flanders State of the art, City of Labin, City of Pula, Municipality of Raša, Bundesministerium für Kunst, Kultur, öffentlicher Dienst und Sport, Stadt Wien (MA7), Hellenic Ministry of Culture and Sports.
IN THE UNDERGROUND FUTURE WE TRUST!
The 3rd Industrial Art Biennial is produced as a part of the INSPIRATION project. The INSPIRATION project was co-financed by the European Union from the European Regional Development Fund, within the Cross-border Cooperation Program Interreg Slovenia-Croatia V-A 2014-2020.
Artistic residencies of the 3rd Industrial Art Biennial are a part of the DKC Lamparna project, co-financed by the European Union from the European Social Fund​